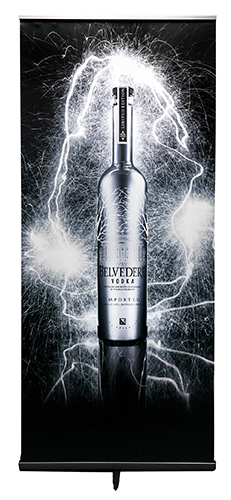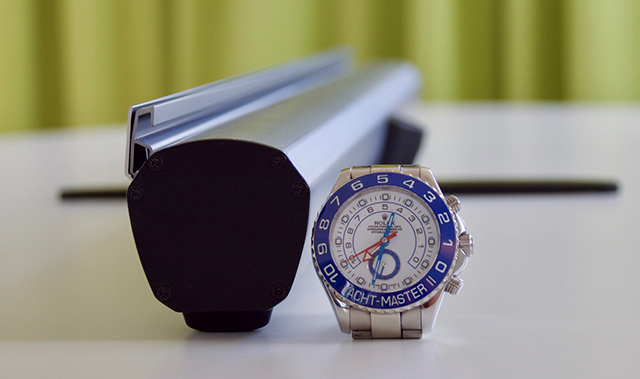 New from Corporate Graphics! Ultra Lightweight!
Introducing the lightest, smallest and most versatile banner in the market today! Piccolo combines the best in visual and style features from our previous banner models into a more versatile, lightweight model that conveniently packs into a small padded carrying case. The Piccolo has a standard width of 33.5", with a fully adjustable height from 79" to 86", and weighs only 5 lbs. It also comes in an anodized gun-metal grey aluminum surface.
And, unlike mail-order roll-ups, if something does go wrong just before that crucial presentation, we are here to help. We print, assemble, and repair, right here in Thunder Bay! We will even design them for you, if you do not have a graphic designer.
ULTRA COMPACT, LIGHTWEIGHT & STYLISH!
The LIGHTEST, SMALLEST, MOST VERSATILE banner in the world!