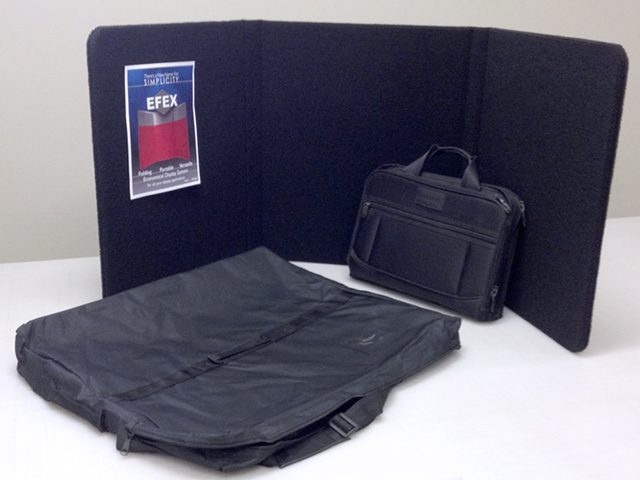 The ability to fold and the light-weight design make this display unit a great choice for the exhibitor who is seeking flexibility to meet changing needs.
These modular displays can be used as table-top displays or combined together to create floor displays in minutes without the need for tools. The addition of a header and lights to EFEX will create the perfect vehicle to promote your message while allowing the exhibitor to reconfigure the display for changing venues.
A Velcro compatible surface allows for full customizing with a wide range of graphics which can be mounted in seconds: Add an EFEX display counter for a polished professional look.  With a variety of colours and models available, EFEX will exceed your design expectations as well as meet your budget.